Legislature(1957-1958)

Committee/Member Information
Gary Knopp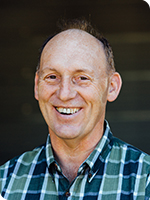 LEGISLATIVE SERVICE:

2017-2020 Representative District  

:
Gary was born in Whitefish, Montana and moved to Alaska in 1979.  He and his wife, Helen live in Kenai, Alaska where he is a General Contractor.   Before settling in Kenai Gary has also spent time in Anchorage and Sterling.




Gary has served in various roles on the Kenai Peninsula Borough Assembly since October of 2006, including serving as President from October 2010 through October 2012.  Gary recently resigned from the assembly to serve the people of District 30 at the State level. 




In his role as a member of the House of Representatives, Gary recognizes that the decisions he makes will impact communities and those decisions will always be made with the intent of bettering the communities and moving the State forward in a positive manner.




When Gary is not representing the wonderful folks on the Kenai Peninsula he enjoys flying (he is a pilot and certified flight instructor), Diving, Hunting, Golfing and enjoying life on the Peninsula.