Legislature(1957-1958)

Committee/Member Information
Chris Birch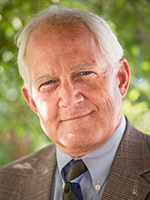 LEGISLATIVE SERVICE:

2017-2018 Representative District  
2019-2020 Senator District  

:



Representative Chris Birch's family has a proud history here in Alaska beginning in 1944, when his father, Frank Birch, served in the US Marine Corps, stationed in Adak.  After the war, Frank returned to Alaska with his wife, Bettijeanne, where he worked as a mining engineer and she as a geologist.




Growing up in mining camps near Fairbanks and the Brooks Range, Chris chose to follow in his father's footsteps, earning a Bachelor's degree in Mining Engineering from the University of Alaska Fairbanks in 1972 and a Master of Science degree in Engineering Management in 1979. As a licensed professional engineer, he has had broad experience in both public and private sector business operations and management.




This professional experience coupled with his service on the Assembly, along with many other community organizations in Fairbanks and Anchorage, have been instrumental in preparing him to offer the leadership, budget discipline, and experience necessary to move our state forward in challenging times.