HOUSE
ADAM WOOL

29th-32nd Legislature (2015 -2022)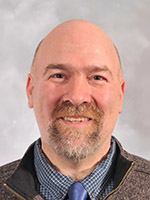 Representative Adam Wool

District:
5
Party:
Democrat
Legislative Service
2015-2022 Representative

Biography:
NAME OF SPOUSE: Kate

CHILDREN'S NAMES: Evelyn (8) and Abby (4)

Occupation : Small Business Owner - The Blue Loon

LENGTH OF RESIDENCY IN ALASKA: 32 years

EDUCATION:
University of Alaska Fairbanks, BA
MIT, Technology & Policy Program

BUSINESS AND PROFESSIONAL POSITIONS:
University of Alaska, Geophysical Institute
Hot Licks Homemade Ice cream: co-founded
The Marlin Bar: founded
The Blue Loon: founded, current owner

SERVICE ORGANIZATION(S) MEMBERSHIP:
University Park Elementary Running Club
(Parent assistant),
Summer Fine Arts Festival (Board of Directors)
CHARR Member. (Alaska Cabaret, Hotels, Restaurants,
and Retailers Assoc.)

SPECIAL INTERESTS:
Local music, music performance (drummer), NFL
football, fishing, golf, and hockey.
Legislative Service:
Prime Sponsorship
| Bill | Short Title | Prime Sponsor(s) | | Current Status | Status Date |
| --- | --- | --- | --- | --- | --- |
| HB 21 | ADD FACULTY MEMBER UNIV BOARD OF REGENTS | REPRESENTATIVE WOOL | | (H) FIN | 02/04/2022 |
| HB 37 | INCOME TAX; PERMANENT FUND; EARNINGS RES. | REPRESENTATIVE WOOL | | (H) FIN | 02/28/2022 |
| HB 87 | ELECTRIC-ASSISTED BICYCLES | REPRESENTATIVE WOOL | | (S) STA | 02/04/2022 |
| HB 90 | VEHICLE RENTALS & VEHICLE RENTAL NETWORKS | REPRESENTATIVE WOOL | | (S) L&C | 05/04/2022 |
| HB 91 | CONTROLLED SUB. DATA: EXEMPT VETERINARIAN | REPRESENTATIVE WOOL | | (H) L&C | 02/18/2021 |
| HB 100 | EXTEND WORKFORCE INVEST BOARD ALLOCATIONS | REPRESENTATIVE WOOL | | CHAPTER 4 SLA 21 | 06/09/2021 |
| HB 130 | CORP. TAX: REMOVE EXEMPTIONS/CREDITS | REPRESENTATIVE WOOL | | (H) RES | 03/10/2021 |
| HB 203 | MISCONDUCT INVOLVING WEAPONS | REPRESENTATIVE WOOL | | (H) STA | 05/05/2021 |
| HB 250 | APPROP: SUPPLEMENTAL; FUND CAP & TRANSFER | REPRESENTATIVE WOOL | | (H) FIN | 01/18/2022 |
| HB 385 | MOBILE SPORTS GAMING: REGULATIONS, TAX | REPRESENTATIVE WOOL | | (H) L&C | 02/23/2022 |
Cosponsored Bills
| Bill | Short Title | Prime Sponsor(s) | | Current Status | Status Date |
| --- | --- | --- | --- | --- | --- |
| HB 34 | NAMING VIETNAM HELI. PILOTS' MEM. BRIDGE | REPRESENTATIVE SHAW | | CHAPTER 30 SLA 21 | 08/28/2021 |
| HB 41 | SHELLFISH PROJECTS; HATCHERIES; FEES | REPRESENTATIVE ORTIZ | | CHAPTER 32 SLA 22 | 07/08/2022 |
| HB 55 | PEACE OFFICER/FIREFIGHTER RETIRE BENEFITS | REPRESENTATIVE JOSEPHSON | | (S) FIN | 05/02/2022 |
| HB 63 | ALASKA MARINE HIGHWAY OPERATIONS BOARD | REPRESENTATIVE STUTES | | CHAPTER 20 SLA 21 | 07/13/2021 |
| HB 123 | STATE RECOGNITION OF TRIBES | REPRESENTATIVE ZULKOSKY | | CHAPTER 42 SLA 22 | 07/28/2022 |
| HB 209 | EMERGENCY FIREFIGHTERS | REPRESENTATIVE CRONK | | CHAPTER 10 SLA 22 | 06/20/2022 |
| HB 220 | RETIREMENT SYSTEMS; DEFINED BENEFIT OPT. | REPRESENTATIVE HOPKINS | | (H) RLS | 05/15/2022 |
| HB 227 | MUNI ENERGY IMPROVEMNT; PLANNING COMM | REPRESENTATIVE SCHRAGE | | CHAPTER 28 SLA 22 | 06/30/2022 |
| HB 229 | ALASKA HIGHER EDUCATION INVESTMENT FUND | REPRESENTATIVE JOSEPHSON | | (S) EDC | 04/19/2022 |
| HB 235 | JAMES "HOBO JIM" VARSOS DAY | REPRESENTATIVE GILLHAM | | (H) STA | 01/18/2022 |
| HB 246 | ACCESS TO MARIJUANA CONVICTION RECORDS | REPRESENTATIVE KREISS-TOMKINS | | (S) FIN | 05/03/2022 |
| HB 307 | EXTEND BOND AUTH FOR INTERIOR ENERGY PROJ | REPRESENTATIVE HOPKINS | | CHAPTER 34 SLA 22 | 07/08/2022 |
| HJR 11 | WAIVER FROM PASSENGER VESSEL SERVICES ACT | REPRESENTATIVE MCKAY | | (H) AET | 02/18/2021 |
| HJR 14 | RESOLUTION: FED SAFE BANKING ACT/CANNABIS | REPRESENTATIVE RASMUSSEN | | LEGIS RESOLVE 6 | 06/16/2021 |
| SB 7 | STATE TROOPER POLICIES: PUBLIC ACCESS | SENATOR GRAY-JACKSON | | CHAPTER 45 SLA 22 | 07/28/2022 |
| SB 27 | INDUSTRIAL HEMP PROGRAM;MANUFACTURING | SENATOR HUGHES | | CHAPTER 32 SLA 21 | 08/29/2021 |
| SB 33 | SEAFOOD PRODUCT DEVELOPMENT TAX CREDIT | SENATOR STEVENS | | CHAPTER 31 SLA 22 | 07/07/2022 |
| SB 34 | STATE-TRIBAL EDUCATION COMPACT SCHOOLS | SENATOR STEVENS | | CHAPTER 43 SLA 22 | 07/28/2022 |
| SB 71 | COUNCIL ON ARTS: PLATES & MANAGE ART | SENATOR STEVENS | | CHAPTER 18 SLA 22 | 06/29/2022 |
| SB 76 | ABANDONED VEHICLES; PRIVATE PROPERTY | SENATOR KIEHL | | CHAPTER 25 SLA 21 | 08/16/2021 |
| SB 81 | VILLAGE PUBLIC SAFETY OFFICERS, GRANTS | SENATOR OLSON | | CHAPTER 16 SLA 22 | 06/29/2022 |
| SJR 8 | COMPLETION OF UNIVERSITY LAND GRANT | SENATOR STEVENS | | LEGIS RESOLVE 4 | 06/16/2021 |