SENATE
MIA COSTELLO

27th-32nd Legislature (2011 -2022)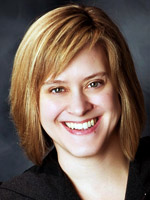 Senator Mia Costello

District:
K
Party:
Republican
Legislative Service
2015-2022 Senator
2011-2014 Representative
2019-2020 Senator Majority Leader 1/15 - 7/8/19

:

Date/Place of Birth:
Anchorage - 1968
Residency in Alaska:
Lifelong Alaskan
Anchorage (1968-'91, '99-'03, '08 to present)
Juneau (1991-'99, 03-'06)
Fairbanks (2006-'08)
Occupation:
Mother, teacher, public relations executive and Governor's staff
Family:
Spouse: Andrew
Children: Andrew and Roman
Education:
West High School – Diploma, 1986
Harvard University – B.A. in Government, 1990
University of Alaska Southeast – Master of Arts in Teaching, 1997
Other Political and Government Positions:
Governor's Office Deputy Director of Communications; Legislative aide; State Public Information Officer; Intern coordinator for U.S. Senator Ted Stevens; Governor's Outdoor Recreation and Trails Advisory Council; Governor's Council on Physical Fitness & Sports; Statehood Celebration Commission.
Business and Professional Positions:
Coach, NineStar Education & Employment Services; Teacher, Anchorage and Juneau School Districts; Public relations executive; Owner, Mia Costello Consulting
Service Organizations and Community Involvement:
Alaska Outdoor Council; National Rifle Association; Alaska Airmen's Association; Anchorage Republican Women's Club, Juneau Big Brothers Big Sisters; Masters Swimming
Other Information:
Alaska Humanities Forum Teacher Exchange to Sand Point; Co-Nect Schools Excellence in Education finalist
Special Interests:
Youth literacy, flying, swimming and camping
Legislative Service:
Prime Sponsorship
| Bill | Short Title | Prime Sponsor(s) | | Current Status | Status Date |
| --- | --- | --- | --- | --- | --- |
| SB 14 | TRANSPORTATION NETWORK COMPANIES/DRIVERS | SENATOR COSTELLO | | CHAPTER 31 SLA 18 | 06/18/2018 |
| SB 17 | STEVENS/INOUYE UNIVERSITY EXCHANGE PROG. | SENATOR COSTELLO | | (S) FIN | 03/15/2017 |
| SB 35 | INDIVIDUAL INVESTMENTS IN LNG PROJECT | SENATOR COSTELLO | | (S) RES | 01/25/2017 |
| SB 75 | LIMITED TEACHER CERTIFICATES; LANGUAGES | SENATOR COSTELLO | | (S) L&C | 03/03/2017 |
| SB 80 | TELECOMMUNICATIONS: DISABLED SUBSCRIBERS | SENATOR COSTELLO | | CHAPTER 110 SLA 18 | 09/29/2018 |
| SB 94 | TRUSTS;COMM PROP TRUSTS; POWERS OF APPT | SENATOR COSTELLO | | (S) L&C | 03/13/2017 |
| SB 127 | CRIMINAL LAW;PAROLE;PROBATION;SENTENCING | SENATOR COSTELLO | | (S) FIN | 04/09/2018 |
| SB 132 | BREE'S LAW; DATING VIOLENCE PROGRAMS | SENATOR COSTELLO | | (S) EDC | 01/16/2018 |
| SB 197 | MILITARY JUSTICE & MILITIA CIVIL RELIEF | SENATOR COSTELLO | | (S) JUD | 02/19/2018 |
| SB 201 | SAFE ROUTES TO SCHOOL PROGRAM; GRANTS | SENATOR COSTELLO | | (S) TRA | 02/19/2018 |
| SB 207 | TRANSFER DUTIES FROM DCCED | SENATOR COSTELLO | | (S) STA | 02/19/2018 |
| SCR 10 | ALASKA YEAR OF INNOVATION | SENATOR COSTELLO | | LEGIS RESOLVE 34 | 10/08/2018 |
| SCR 14 | DECORATION OF HONOR AWARD | SENATOR COSTELLO | | LEGIS RESOLVE 23 | 10/08/2018 |
| SCR 18 | NOVEMBER 2018: DIABETIC EYE DISEASE MONTH | SENATOR COSTELLO | | (H) HSS | 04/15/2018 |
Cosponsored Bills
| Bill | Short Title | Prime Sponsor(s) | | Current Status | Status Date |
| --- | --- | --- | --- | --- | --- |
| HB 2 | PRIV EMPLOYER VOLUNTARY VET PREFERENCE | REPRESENTATIVE TUCK | | CHAPTER 71 SLA 18 | 07/29/2018 |
| HB 3 | NATL GUARD LEAVE/REEMPLOYMENT RIGHTS | REPRESENTATIVE TUCK | | CHAPTER 36 SLA 18 | 06/23/2018 |
| HB 23 | INS. FOR DEPENDS. OF DECEASED FIRE/POLICE | REPRESENTATIVE JOSEPHSON | | CHAPTER 14 SLA 17 | 06/21/2017 |
| HB 31 | DOM VIOL/SEX ASSAULT:TRAINING; EXAM KITS | REPRESENTATIVE TARR | | CHAPTER 48 SLA 18 | 06/29/2018 |
| HB 43 | NEW DRUGS FOR THE TERMINALLY ILL | REPRESENTATIVE GRENN | | CHAPTER 53 SLA 18 | 07/13/2018 |
| HB 64 | READING PROFICIENCY TASK FORCE; DYSLEXIA | REPRESENTATIVE DRUMMOND | | CHAPTER 52 SLA 18 | 07/12/2018 |
| HB 102 | LIMITED TEACHER CERTIFICATES; LANGUAGES | REPRESENTATIVE KREISS-TOMKINS | | (S) EDC | 01/31/2018 |
| HB 132 | TRANSPORTATION NETWORK COMPANIES | REPRESENTATIVE WOOL | | CHAPTER 10 SLA 17 | 06/15/2017 |
| HB 138 | MARCH: SOBRIETY AWARENESS MONTH | REPRESENTATIVE SPOHNHOLZ | | (S) RLS | 03/28/2018 |
| HB 143 | NAMING THE DANIEL R. FAUSKE BUILDING | REPRESENTATIVE CHENAULT | | CHAPTER 2 SLA 17 | 04/08/2017 |
| HB 151 | DHSS;CINA; FOSTER CARE; CHILD PROTECTION | REPRESENTATIVE GARA | | CHAPTER 15 SLA 18 | 06/07/2018 |
| HB 186 | FOOD DONATIONS | REPRESENTATIVE TALERICO | | CHAPTER 1 SLA 18 | 03/06/2018 |
| HB 214 | TEEN DATING VIOL:PROGRAMS;AWARENESS MONTH | REPRESENTATIVE DRUMMOND | | CHAPTER 51 SLA 18 | 07/11/2018 |
| HB 216 | CRIMES;RESTITUTION;DIVIDEND FUND | REPRESENTATIVE KOPP | | CHAPTER 21 SLA 18 | 06/14/2018 |
| HB 236 | EXTEND: SENIOR BENEFITS PAYMENT PROGRAM | REPRESENTATIVE KAWASAKI | | CHAPTER 8 SLA 18 | 05/10/2018 |
| HB 260 | FISH & GAME LICENSES; ELECTRONIC FORM | REPRESENTATIVE SADDLER | | CHAPTER 54 SLA 18 | 07/13/2018 |
| HB 262 | MILITARY SPOUSE COURTESY LICENSE | REPRESENTATIVE KAWASAKI | | (S) FIN | 04/23/2018 |
| HB 287 | APPROP: PUPIL TRANSPORTATION; EDUCATION | REPRESENTATIVE SEATON | | CHAPTER 6 SLA 18 | 05/03/2018 |
| HB 312 | CRIMES/CRIM PRO;CONTROLLED SUBTANCES;BAIL | REPRESENTATIVE CLAMAN | | CHAPTER 22 SLA 18 | 06/14/2018 |
| HB 336 | SUPPORTIVE DECISION-MAKING AGREEMENTS | REPRESENTATIVE MILLETT | | CHAPTER 108 SLA 18 | 09/27/2018 |
| HCR 2 | RESPOND TO ADVERSE CHILDHOOD EXPERIENCES | REPRESENTATIVE TARR | | (S) HSS | 04/09/2018 |
| HCR 13 | DEDICATING THE AL ADAMS COMMITTEE ROOM | REPRESENTATIVE EDGMON | | LEGIS RESOLVE 9 | 11/13/2017 |
| HCR 19 | GOVERNOR: AK NATIVE LANGUAGES EMERGENCY | REPRESENTATIVE ORTIZ | | LEGIS RESOLVE 35 | 10/05/2018 |
| HJR 5 | ENDORSING ANWR LEASING; RELATED ISSUES | REPRESENTATIVE WESTLAKE | | LEGIS RESOLVE 2 | 10/27/2017 |
| HJR 6 | SUPPORT ROAD: KING COVE & COLD BAY | REPRESENTATIVE EDGMON | | LEGIS RESOLVE 1 | 02/17/2017 |
| HJR 33 | DEVELOP: ARCTIC INFRASTRUCTURE/DEFENSE | REPRESENTATIVE TUCK | | LEGIS RESOLVE 28 | 10/08/2018 |
| SB 9 | MILITARY FACILITY ZONES | SENATOR COGHILL | | CHAPTER 4 SLA 17 | 04/28/2017 |
| SB 15 | E-CIGS/TOBACCO/NICOTINE & MINORS; SALES | SENATOR STEVENS | | CHAPTER 57 SLA 18 | 07/13/2018 |
| SB 27 | READING PROFICIENCY TASK FORCE; DYSLEXIA | SENATOR DUNLEAVY | | (S) EDC | 01/20/2017 |
| SB 46 | OCT 25: AFR-AMER SOLDIERS AK HWY DAY | SENATOR WILSON | | CHAPTER 5 SLA 17 | 04/30/2017 |
| SB 63 | REGULATION OF SMOKING | SENATOR MICCICHE | | CHAPTER 60 SLA 18 | 07/17/2018 |
| SB 65 | JONESVILLE PUBLIC USE AREA | SENATOR SHOWER | | (H) FIN | 03/29/2018 |
| SB 86 | ALASKA RAILROAD CORP: LAND;BONDS,FINANCE | SENATOR COGHILL | | (H) L&C | 04/11/2018 |
| SB 88 | AK MENTAL HEALTH TRUST LAND EXCHANGE | SENATOR STEDMAN | | CHAPTER 22 SLA 17 | 08/10/2017 |
| SB 95 | MARICULTURE REVOLVING LOAN FUND | SENATOR STEVENS | | (S) FIN | 04/07/2017 |
| SB 117 | GEOLOCATION PRIVACY | SENATOR DUNLEAVY | | (S) STA | 04/19/2017 |
| SB 152 | ESTABLISH: PATRIOT DAY;PTSI AWARENESS DAY | SENATOR MEYER | | CHAPTER 105 SLA 18 | 09/11/2018 |
| SB 160 | BROADBAND INTERNET: NEUTRALITY/REGULATION | SENATOR BEGICH | | (S) STA | 04/18/2018 |
| SB 165 | COMPREHENSIVE HEALTH INSURANCE FUND | SENATOR MACKINNON | | CHAPTER 46 SLA 18 | 06/29/2018 |
| SB 170 | EXTEND: SENIOR BENEFITS PAYMENT PROGRAM | SENATOR KELLY | | (S) FIN | 02/09/2018 |
| SB 174 | PROGRAMS FOR PERSONS WITH DISABILITIES | SENATOR MICCICHE | | CHAPTER 92 SLA 18 | 08/25/2018 |
| SB 185 | REEMPLOYMENT OF RETIRED TEACHERS & ADMIN | SENATOR MICCICHE | | CHAPTER 81 SLA 18 | 08/10/2018 |
| SB 204 | VET/VALOR/ARTS/DISABLED PLATES;LAO ID/LIC | SENATOR EGAN | | CHAPTER 70 SLA 18 | 07/29/2018 |
| SB 208 | MARCH: SOBRIETY AWARENESS MONTH | SENATOR GARDNER | | CHAPTER 98 SLA 18 | 08/29/2018 |
| SCR 5 | ALASKA READS DAY | SENATOR GARDNER | | LEGIS RESOLVE 21 | 10/08/2018 |
| SCR 17 | APRIL 2018:SEXUAL ASSAULT AWARENESS MONTH | SENATOR MEYER | | LEGIS RESOLVE 24 | 10/08/2018 |
| SJR 5 | SUPPORT OUTER CONTINENTAL SHELF DEVELOP. | SENATOR DUNLEAVY | | (S) RES | 04/17/2017 |
| SJR 12 | CONGRESS REVERSE FCC ON NET NEUTRALITY | SENATOR WIELECHOWSKI | | (S) STA | 02/09/2018 |
| SJR 14 | CONST. AM: PARENTAL CONSENT TO ABORTION | SENATOR OLSON | | (S) JUD | 02/19/2018 |
| SR 3 | FEBRUARY 2017: BLACK HISTORY MONTH | SENATOR BEGICH | | SENATE RESOLVE 4 | 11/13/2017 |
| SR 4 | STATE WILDLIFE MANAGEMENT AUTHORITY | SENATOR GIESSEL | | SENATE RESOLVE 3 | 11/13/2017 |
| SR 8 | FEBRUARY 2018: BLACK HISTORY MONTH | SENATOR BEGICH | | SENATE RESOLVE 9 | 10/08/2018 |